September 4, 1957: Three years after the US Supreme Court decision in favor of desegregation, four courageous young people change Charlotte forever when they become the first black students to enroll in all-white schools.
The harassment Dorothy Counts (pictured) endures leads her to leave Harding High School a few days later. The national publicity surrounding her ordeal alarms the white business community who then work to avoid such events. 
The other three students—Delois Huntley

[1]

, Gus Roberts, and Girvaud Roberts

[2]

—finish the year. 
Gus Roberts is the only one among them to graduate from the school he desegregates. 
Event Type:
Modern Era Begins 1946-1959
Main Image: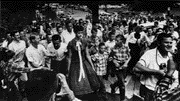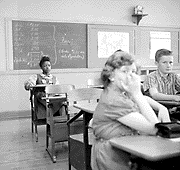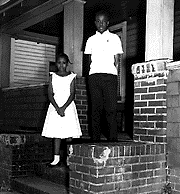 Event Date Field:
Friday, December 22, 2017
Date of Event: