Signs of the Times
Charlotte has not been immune to the many issues facing a growing city - equal rights, busing, unions, or public safety. When necessary, Charlotteans have exercised their first amendment right to freedom of speech about these issues. Signs - big and small, carried by young and old - send strong messages.
The turbulent sixties perhaps set off a chain reaction throughout the nation. Inequality of access ran the gamut from housing to entertainment.
 
Access Denied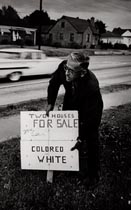 Photo c. 1960-1961 - Article: unknown.

Such a bold and perhaps brave proclamation would be unheard of in the 1990's.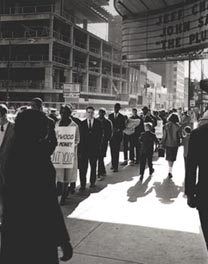 Photo c. 1960-1961 - Article: unknown.

Built in 1920 and rebuilt in 1932 following a fire, the Imperial Theater was the object of civil rights picketers. Although seating capacity was 950, it was not available to everyone. The advent of neighborhood theaters contributed to the demise of this Charlotte landmark with its moorish temple decor. The doors closed in May 1964.
Controversy
 
"The times they are a-changing," or are they? War, nuclear power and busing are still topics of active debate. Civil protests can involve multiple generations, thus imposing values and ideas on the future.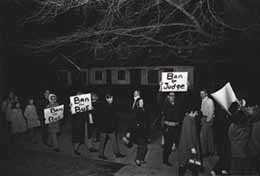 Photo: 2/5/70 - Article: 2/6/70

Following the landmark Swann v. Charlotte Board of Education decision, parents and children marched in front of the home of Judge James McMillan, protesting busing. Current school board members continue to work for fair and equal pupil assignment.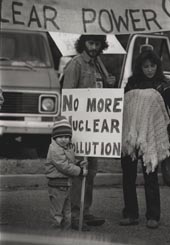 Photo: 2/25/82 - Article: 2/26/82 (Mark Sluder)

Charlotte's primary source of electrical energy is McGuire Nuclear Station on Lake Norman. Two nuclear reactors continue to operate around the clock despite protests during the construction of unit #2.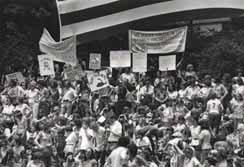 Photo: 5/20/75 - Article: 5/21/75.

Thousands gathered on Mecklenburg Independence Day to "greet" President Gerald Ford and exercise their freedom of speech in protest of social injustices.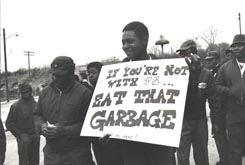 Photo: 2/5/70 - Articles: 2/ 6, 7, 8 /70

City garbage workers vied with busing protesters for public and government attention in 1970. Efforts to unionize the workers closed city hall and one death was associated with the strike.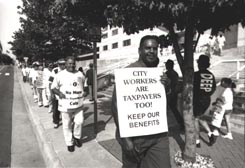 Photo: 5/26/93 - Article: 5/27/93 (Bob Leverone)

Balancing the budget always challenges the city manager and council. Taxpayers do not want higher rates, but they demand quality city services. The wisdom of Solomon would be "taxed" to solve this problem.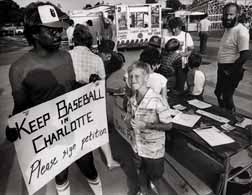 Photo: 7/6/85 - Article: 7/8/85 (Diedra Laird)

Jim Black leads the charge to keep baseball in Charlotte. Unlike theaters of the 1960's, baseball and other entertainment venues are now open to everyone.