"To Serve and Protect"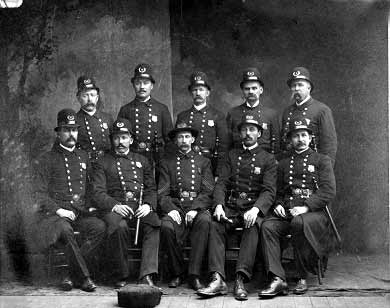 The modern police force first forms in Charlotte in 1866 with one chief and eight patrolman. In 1901, the city hires sixteen additional policeman. Their offices are in the City Hall.
It is against the law to:
Swear in public.
Open a barber shop on Sunday.
Play any sport on the city streets.
Shoot a bow and arrow in the city limits.
Race rabbits or hares in the streets.