Everyday Work
Most people are employed in routine, everyday work. Glamorous jobs are less common and not as vital to our day-to-day existence. Waitresses, bank tellers, hair-dressers and stockbrokers all contribute to the quality of life expected in a well-run community. However, the goods and services demanded by Charlotteans and the providers of such continue to evolve with everchanging lifestyles.
 
May I be of service?


Materialism is a characteristic often attributed to the now generation, thus demand for goods is high. However, many service providers have been pushed out of the system and replaced with the self-service option.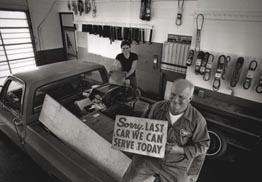 Photo c. 1960 - 1961 - Article: unknown

Service stations once competed for customers with free gifts, but today a full service gas station is a rarity. The service bay has been replaced by a convenience store.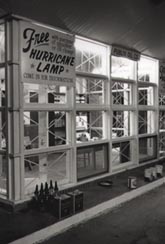 Photo: 4/2/86 - Article: 4/6/86 (Don Sturkey)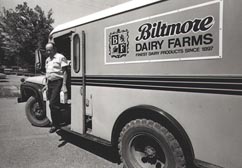 Photo: 6/5/75 - Article: 6/13/75 (Bill McAllister)

Remember the milkman?! In 1975, he was declared an endangered species. Home delivery had become more expensive than retail. Today, few people are home during the day to receive products. Try the service station for a quick quart!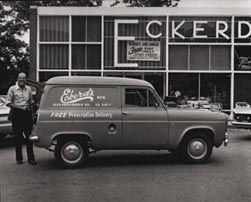 Photo: 7/19/60 - Article: unknown

Along with house calls by a doctor, this prescription delivery service has disappeared as well.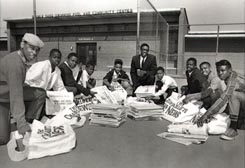 Photo: 4/2/67 - Article: 4/7/67 (Charlotte News)

No more newspapers in the bushes or on the roof. Young men cycling through neighborhoods, earning money with a paper route, are just a nostalgic memory. When the Charlotte News ceased publication November 1, 1985, opportunities for traditional paperboys all but disappeared.
Beautiful People


Charlotteans have certainly gone to extraordinary efforts to maintain their personal appearances. Beauticians, hairdressers, stylists and barbers, in the know, use the latest equipment to keep their customers beautiful.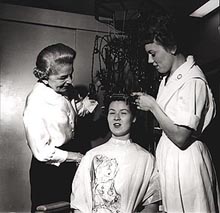 Photo: 11/3/59 - Article: 11/8/59 (Jim Dumbell)

Like a scene from The Bride of Frankenstein, this bizarre contraption, a croquinole curler, was used for giving permanents. Salon owners such as Jeanette Harney in Myers Park had many customers who preferred the machine waves. The cost was $15.00.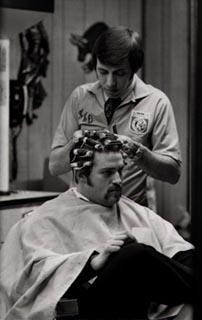 Photo: 1/3/74 - Article: 1/8/74 (Steve Perille)

Not limited to women anymore, real men began stepping into the stylist's chair. Four shops in Charlotte regularly offered permanents for men, including the Metrolina Hair Design. The professions of hairdresser and barber were beginning to merge.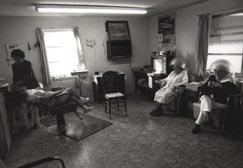 Photo: 5/27/93 - Article: 6/9/93 (John D. Simmons)

Downhome beauty parlors with resident "steel magnolias" have generally been replaced by upscale, high tech salons. However, Ms. Grace Maxwell is still fixing hair, her way, at 80 years of age.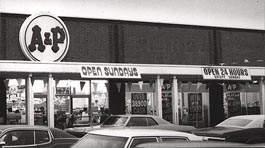 Photo: 11/17/76 - Advertisement: 11/19/76 (Jeep Hunter)

"There's nothing new under the sun." The recent trend for 24-hour service at local grocery stores was at least tried much earlier at four local A&P stores. So was working on Sundays, although hours were limited to 9 a.m. - 9 p.m. None of the stores advertised in 1976 exist today.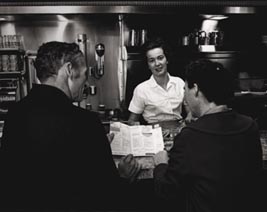 Photo c. 1960 - 1961 - Article: unknown

Three Toddle Houses once served Charlotte, but all were gone by 1978. The diner waitress was a classic occupation, but now she and the short order cook are usually found at the Waffle House.