1900 Residential Rents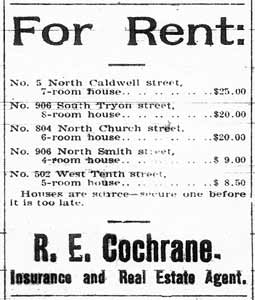 Take a look at how inexpensive it is to rent a house a hundred years ago. This is a copy of an advertisement from the 1903 The Charlotte Observer.
A family can rent a seven-room house in uptown Charlotte for $25.00 a month in the early1900s.
In one hundred years, the rent for this same house will be $900.00.